info@westwaysvending.co.uk
Available 8.30am to 5pm Monday to Friday
Know your renewal date?
Are you still in contract but looking for a local competitive quote? Let us know your renewal date and we will get in touch to discuss vending needs.
Visit Us
Unit 2 Apex Business Park
Diplocks Way
Hailsham
East Sussex
BN27 3JU
We're Award-Winners!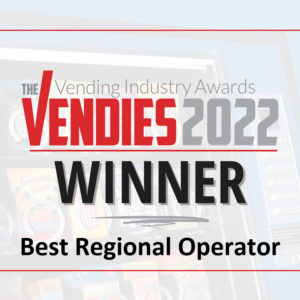 Westways are delighted to say that we won 'The Best Regional Operator 2022' award at the Vendies (the Vending Industry Awards). The judges were looking at new technologies, staff benefits, customer service and more.