Allergen Information
Allergen information for our customers
Allergen Information
Westways Vending has taken the necessary steps to provide allergen information on its hot drinks vending machines to alert clients to the presence of allergens in certain ingredients.
Allergic reactions can make people very ill, and severe reactions can be life threatening. People can avoid getting ill by avoiding the foods they are allergic to. Customers with allergies are advised to consult the allergen information displayed on our hot drinks vending machines prior to purchasing.
Allergen Advice
All white coffee, cappuccino, latte and white tea drinks contain;
MILK
Black coffee and black tea drinks may contain;
MILK
All chocolate drinks, including Mocha contain;
MILK
All soups, including Bovril, contain;
CELERY, WHEAT, MILK & SOYA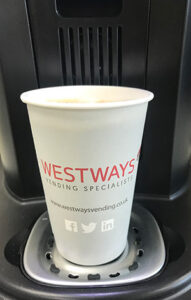 Allergen Information
These PDFs show the Allergen Information for the products we supply:
Bean to Cup, Loose and Ancillary Products
Keurig Products
In Cup Products
Nescafé Products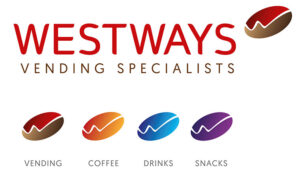 Westways Vending is a leading supplier of vending machines, water coolers and vending machine services throughout Sussex, Kent and Surrey
We can provide you with a range of high quality vending machines, ideally suited to your unique business need, whether you are an office, leisure, workplace or catering business.