Large Business Vending Solutions
Vending solutions for businesses with 50+ staff
Large Business Vending Solutions in Sussex, Kent & Surrey
High quality business vending machine solutions
Westways are a vending supplier specialising in coffee machines, snack machines, cold drinks machines and water coolers. Based in Sussex, we work across the South East including Kent and Surrey.
Installing the correct equipment with sufficient capacity that will deliver quickly and reliably is vitally important. This needs to be coupled with a high quality fill and clean routine, and a quick response to faults.
These are the principles which underpin our fully managed vending service, (also sometimes known as full service vending).
Our experienced vending supplier team can recommend the latest range of vending equipment, some featuring touch screens, video advertising, cashless payment systems and enhanced customer experience for your staff.
Dynamic Management
As your vending supplier, we will take time to understand the dynamic requirements of your business, including factors such as break times, shift patterns, peak times, and fluctuations in staffing.
Our range of refreshments can be tailored to the requirements and expectations of your staff, including a range of healthy options. We offer CQUIN compliant planograms for NHS sites and a wide range of healthy options. As an independent business, our range includes brands from a range of manufacturers. Sales are carefully monitored via our vending software, allowing us to adjust our selections in response to your staff preferences.
We will also ensure that our staff are trained to comply with your particular security, health and safety or hygiene rules whilst on site. Our experienced operators and engineers all have DBS clearance and undertake regular training.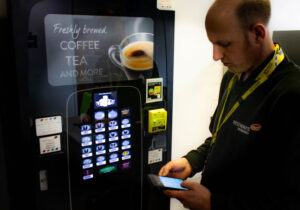 Payment Systems
Our vending supplier sales consultant will create a bespoke service which can be further tailored to provide subsidised or free vending, cashless or payment systems for commercial coffee machines, office coffee machines, snack vending machines or cold drinks vending machines.
As experts in fully managed vending services, our client portfolio includes national, regional and local business with one or multiple sites, NHS, Home Office, Councils, public, education and leisure sites.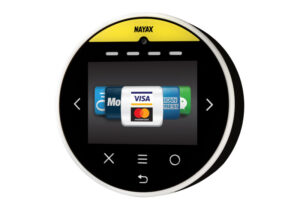 Westways Vending is a leading supplier of vending machines, water coolers and vending machine services throughout Sussex, Kent and Surrey
We can provide you with a range of high quality vending machines, ideally suited to your unique business need, whether you are an office, leisure, workplace or catering business.