Westways Vending
Who we are
About Us
A family-owned regional business
Westways Vending has been supplying vending machines and fully managed vending services for over 20 years throughout the South East.
As a family-owned business, we hold the values of customer care and attention to detail at the forefront of all we do. We deliver a service that is unparalleled in our industry and only supply the most modern, eco-friendly equipment on the market.
We are also specialists in cashless, cost neutral and subsidised vending and can even work with you to implement "healthy vending" at your site due to the extensive knowledge we have gained from working within the NHS.
Who we work with
We work closely will all types and size of business in both the private and the public sector to ensure that the machines we are recommending are ideally suited to each of our clients specific business needs.
We are members of the Associated Vending Services. Through this consortium we are able to offer both regional and national vending services.
We also hold our industry approved AVA quality standard. Our training and company ethos instils a sense of ownership and responsibility in our staff, who pride themselves on delivering the best service.
No matter what your requirement is we will have a machine and a solution that will meet it.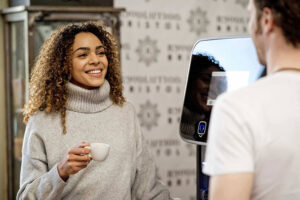 We're award-winners!
Westways are delighted to say that we won 'The Best Regional Operator 2022' award at the Vendies (the Vending Industry Awards). The judges were looking at new technologies, staff benefits, customer service and more.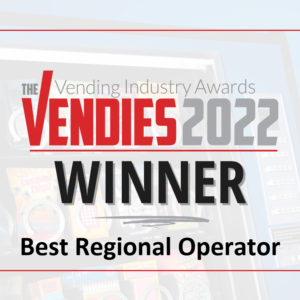 Westways Vending is a leading supplier of vending machines, water coolers and vending machine services throughout Sussex, Kent and Surrey
We can provide you with a range of high quality vending machines, ideally suited to your unique business need, whether you are an office, leisure, workplace or catering business.