Fully Managed Vending Solutions
Perfect for the larger business
Fully-Managed Vending
Our fully managed vending service will take care of every aspect of your vending provision
We have staff located throughout our trading area to ensure that we are never far away. Our trained operators and engineers have completed our Company training programme and achieved the vending industry health and hygiene accreditation.
Fully managed vending services
We work extensively in education and health settings, therefore all our field-based staff are regularly DBS checked.
We understand that there is nothing more frustrating than a faulty vending machine. Most fault calls are rectified within 8 working hours of being reported to our dedicated faults desk or via our website.
On each visit our operators will:
Take accurate readings to provide a full audit trail and total cash handling
Fill and replenish your vending stock
Professionally clean your machines
Perform hygiene audits
Deal with minor faults and refer any concerns to an engineer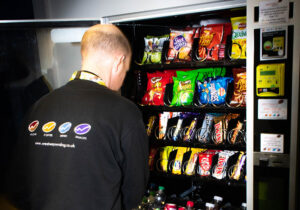 Complete vending solutions
We offer an extensive range of popular snacks and drinks. Each site has its own planogram, which is "optimised" to suit its sales patterns, and tailored to site requirements.
In response to the increasing trend, a cashless payment system is fitted to new equipment. Consumers will be able to pay with credit or debit card, contactless and mobile payment apps.
As a family-owned regional business we believe that we offer a greater level of flexibility than some of our competitors.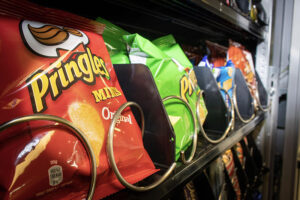 Westways Vending is a leading supplier of vending machines, water coolers and vending machine services throughout Sussex, Kent and Surrey
We can provide you with a range of high quality vending machines, ideally suited to your unique business need, whether you are an office, leisure, workplace or catering business.