Cold Drinks Machine Company
Cold & Canned Drinks Machine Rental
Cold Drinks Vending Machines
A range of cold drinks vending machines to suit all requirements
Our cold drinks machine range is selected to provide customers with the highest quality equipment featuring the latest technology. Cashless payment systems and media screens are included on most models to engage users and elevate the customer experience.
Our fully managed cold drinks machines are filled with products selected from our extensive product range. The exact planogram can be tailored to suit individual requirements, including NHS compliant vending.
Large Cold Drinks Vending Machine
Our largest cold drinks machine provides the ultimate vending experience by offering industry leading technology such as touch screen interface and a multi-buy function.
The robust, easy to use design, and high capacity make this the ideal choice for high demand locations.
Ideal for sites requiring our fully managed vending service.
View machine details
Combination Snack and Cold Drinks Machine
Available on a range of sizes, a combination machine is the ideal solution where space is limited, or demand is limited.
View machine details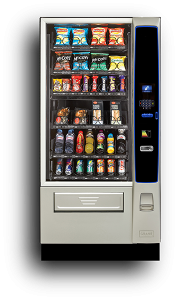 Canned Drinks Vending Machine
Suitable for circumstances where a large volume of drinks are being vended.
This machine offers a smaller choice of drink, but by stocking it with popular products, a high volume of drinks can be supplied.
Whilst this model is easy to self-manage, it can also form part of our fully managed vending service.
View machine details