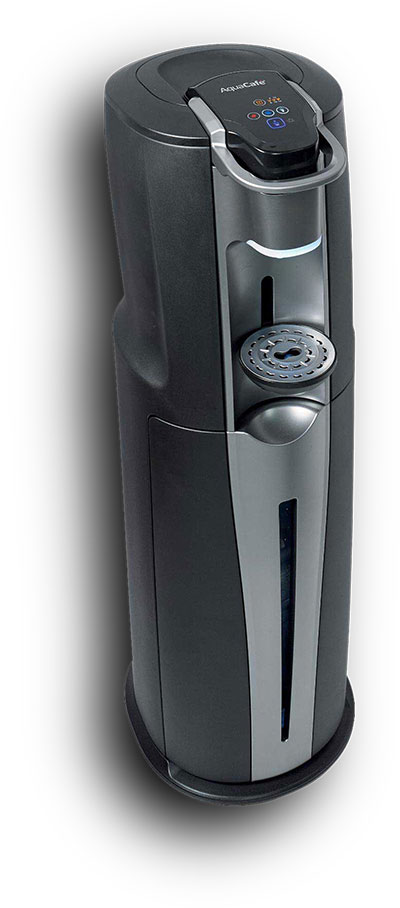 Coffee Pod Systems
Floor Standing Coffee Pod Machine
Whether you need chilled water, barista quality coffee, hot tea or instant noodles and soups, the AquaCafé® has it all. It's designed to use Touch™ Capsules, K-Cups, or environmentally friendly coffee pods.
The stylish and contemporary design will compliment any office or home and puts a choice of hot beverage at your fingertips. Choose either a plumbed filtration or bottled water model to best suit your specific installation needs.
This is the perfect solution where space is limited. The machine occupies a very small footprint and plumbing is not required.
Westways supplies a diverse range of coffees including Starbucks, branded teas and hot chocolate pods, together with a selection of ancillary products, creating a simple, easy to use and cost-effective hot drinks solution for staff or clients.
Benefits of using Westways Vending
Bespoke personal service
Delivered and installed by our own engineers
Complete set up and familiarisation included
After care provided by local, responsive service team
Bespoke Fairtrade and NHS CQUIN compliant product range
Industry accredited
Single Serve tea, coffee and hot chocolate in only 45 seconds plus hot and chilled water
Extra hot water for preparing noodles and soups
Easy to use touch screen
Safety lock for hot water
1L stainless steel hot tank and 3.78L cold tank
Bottled water models load from the bottom so no lifting of heavy bottles
Filtration models have room inside for single or dual filters
Accu-Temp – Serves water at the proper temperature every time
Stay-Cool – Keeps residual water in the cold waterway chilled and ready to serve
Technical:
13amp plug, standard water feed
Payment:
Cash / Card / Mobile
Request a Quote
Download Spec Sheet